Growing fresh produce through organic and sustainable farming methods.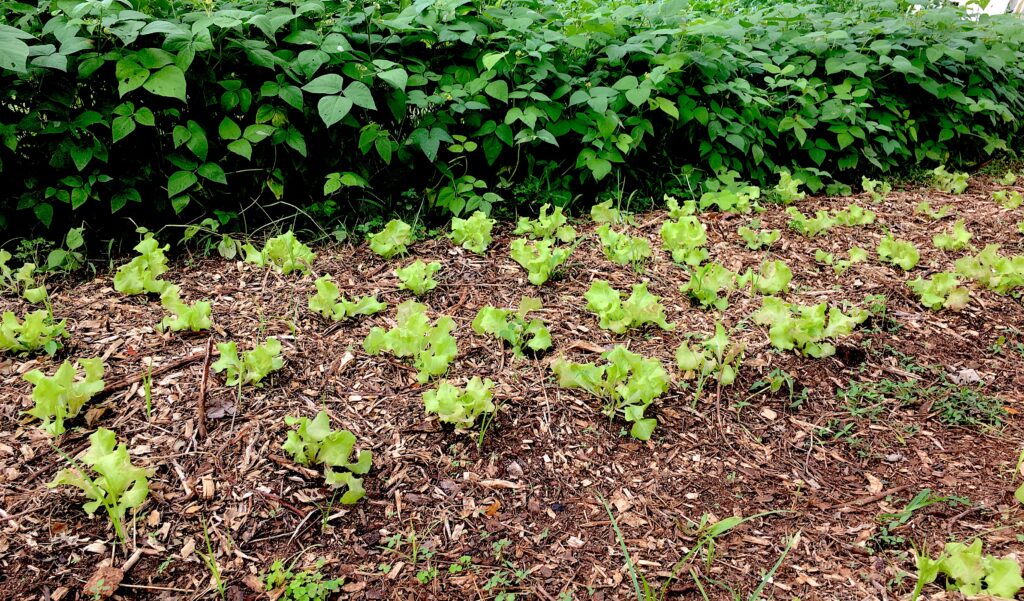 The farm on Naitauba Island covers about ten acres of land. It includes fruit orchards of bananas, papayas, jack-fruit, avocados, and citrus, fields of cassava and kumala root crops, and a half-acre garden of vegetables, primarily salad crops such as lettuce, arugula, and cabbage.
 
All crops are grown organically without chemical fertilizers, insecticides, or herbicides. The aim is to maintain or increase the soil fertility and crop health each year so that the farm produce is always nutritious, the production is sustainable, and toxic effects of crop-related chemicals are avoided.
Supporting a Vision for Global Change 
The importance of a plant-based diet is one of the cornerstones in Avatar Adi Da's calling for a healthy and sustainable world-system that respects the Earth-world and the human and non-human beings that live within it. The Naitauba farm supports the ashram in manifesting this vision on our daily table, by providing residents with fresh and nutritious fruits and vegetables that are grown with sustainable and organic methods.
The Naitauba farm crew consists of people from all over Fiji, including eight men and women who tend the vegetables and fruit trees, as well as a farm mechanic and a bee keeper. The farm is also supported by other skilled staff including office administrators, plumbers, electricians, and operators of heavy equipment as needed.
Organic farming on a small tropical island brings many challenges due to remoteness, soil conditions, and seasonal storms. Over the years, the farm has experimented with a variety of growing methods adapted to the tropics, including permaculture, bio-dynamics, and bio-intensive growing.
Supporting a Vision for Global Change
The farm also produces its own bio-char. Each of these methods has contributed in its own way to the fertility of the soil, the control of pests, and the health of the plants. But experimentation is always continuing.
To learn more about the ongoing projects and experiments at the farm, scroll down to read the periodic news articles about the Naitauba organic farm.
By experimenting with a variety of growing methods adapted to the tropics, the Naitauba farm is increasingly able to provide residents with sufficient fresh and nutritious food that is grown in a sustainable manner.
If you are moved to support the Naitauba organic farm, we welcome your financial contributions, which enable us to acquire equipment and materials, and to continue to experiment with new crops and methods of production: Support Naitauba. We also invite you to contact us if you have expertise in the fields of tropical organic farming that you would like to share: Contact Us.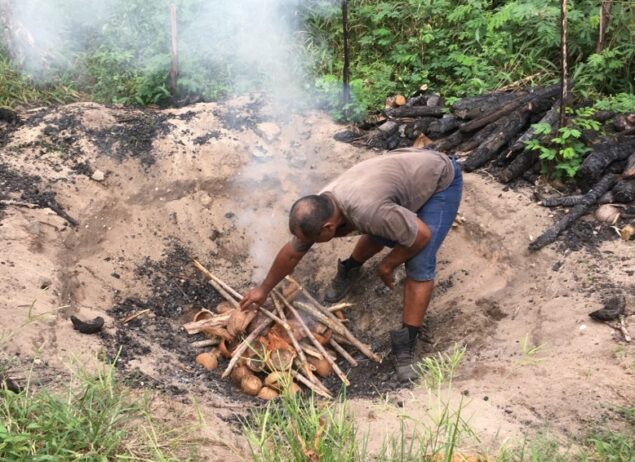 We are always looking for new and sustainable ways to improve the soil fertility on the Naitauba organic farm. For the past four years we have been …
Read More »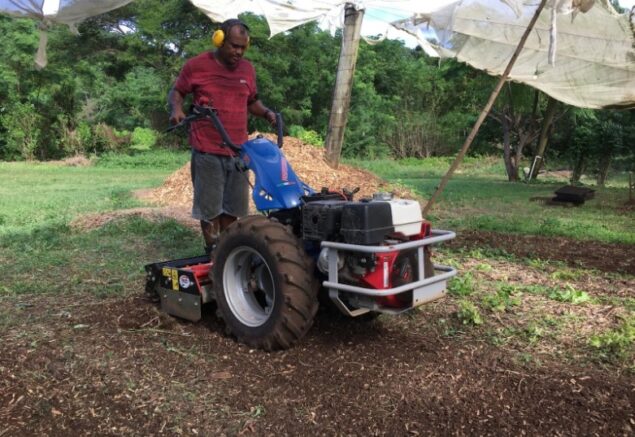 The Naitauba farm recently started using a two-wheeled tractor in addition to our four-wheeled tractors. This small tractor has made a huge difference for the farm crew …
Read More »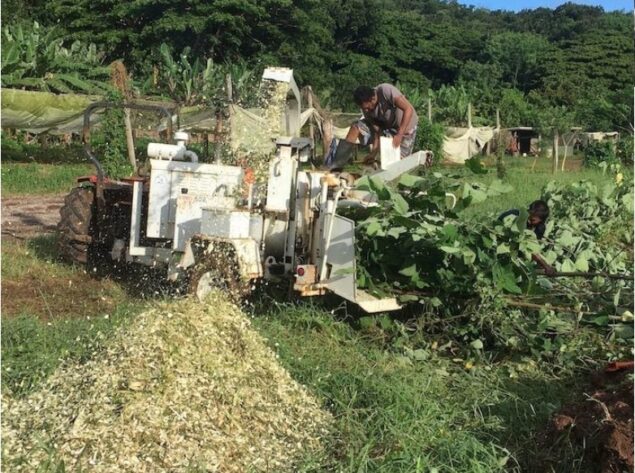 One of the most important things we can do to help improve and maintain soil fertility on the Naitauba organic farm is to use a lot of mulch …
Read More »